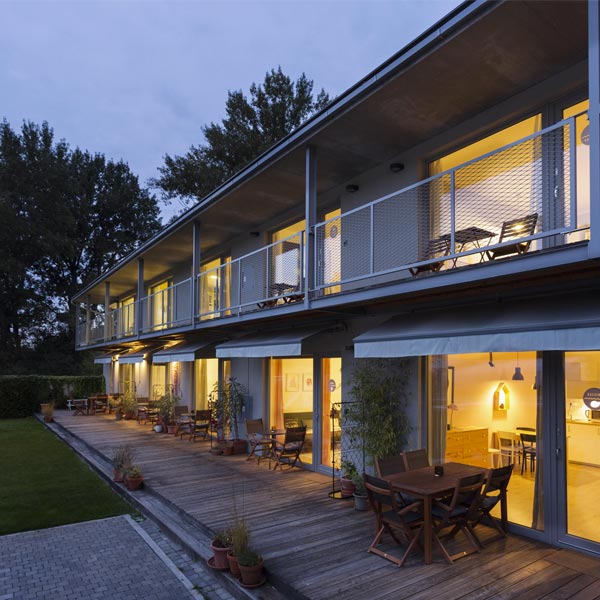 A pleasant place
How can you recognise a pleasant place?
It's very simple: As soon as you arrive you feel great there.
That was our philosophy when we created Vlnka.
A place where we feel great and where our children are happy.
And where you too will feel great.
Come join us and see for yourselves.
A little bit of sea
We like the sea. But it's a long way away.
So we've brought it to Piešťany.
We have a pool with mildly saline warm water.
Apartments where you really feel like you're by the sea.
But where the language spoken is Slovak.
Family first
Vlnka is perfect for family breaks.
After all, it was made for family breaks.
Families with children can have fun in the pool.
Families without children can unwind by the pool.
Or also have fun in the pool.
Of course without kids there's more room.
But with kids there's more fun.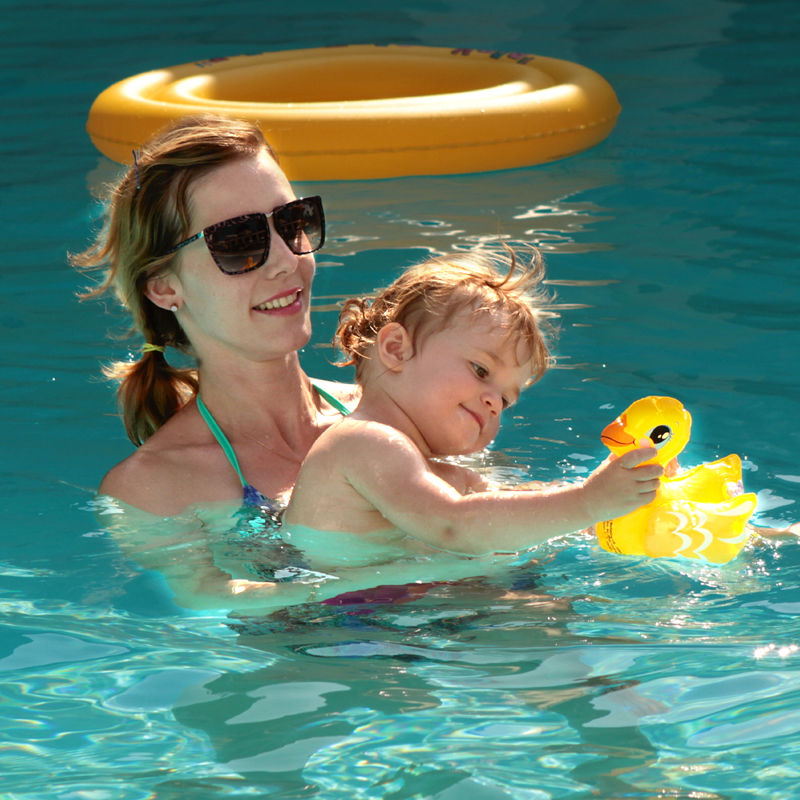 Heat and light
Our whole complex is southwest facing.
So there's as much heat as possible.
And as much light as possible.
Whether outdoors or in themed apartments.
They've got large glass entrances. Because of the light.
And the furniture is of bright, natural materials.
Because of the heat.
We like light and heat.
Who doesn't?
Whatever you want
It's so great at Vlnka that our guests don't want to go anywhere.
In the morning they can order a filling breakfast.
Or cook something in the kitchen in their apartment.
There's a pool and free Wi-Fi all day.
Kids love the children's play area.
At the Vlnka bar we've got excellent coffee from a local producer.
Refreshing homemade lemonade.
And in the evening top quality wine from the Hlohovec winegrowing area.
If that's not enough, just let us know.
We can arrange massages, water skiing and tennis.
We can show you the cycle and skating path around the Sľňava.
We'll advise you on longer and shorter trips in the surrounding area.
And do our level best to ensure you have a great time.
Don't miss Piešťany
Piešťany is a picturesque town with a real spa atmosphere.
With genuine healing mud in its mud baths.
With genuine healing water in its thermal mineral spas.
And you'll have them close at hand.
In fact, just a pleasant 20-minute walk away.
Or just a few minutes by car. It's just a few minutes more by bike.
We'll lend you a bike. For free.
Providing you with a car would be a tall order.
But if you've got one, park it conveniently by the entrance.
For free.
How to reach us
It's really easy by car.
Vlnka is located in the village of Banka, on the opposite bank of the Váh from Piešťany. On the outskirts of Banka in the direction of Hlohovec there's a turn for the Rezort Sĺňava aparthouse. Turn in that direction but continue on to the recreation area. Pass the Heinola and Odevák hotels and you'll see Vlnka.
And if you get lost, feel free to give us a call.